A total of 34 crypto wallets linked to the funding of trucker-led demonstrations in Canada were ordered to stop enabling any transactions by the Ontario Provincial Police and the Royal Canadian Mounted Police.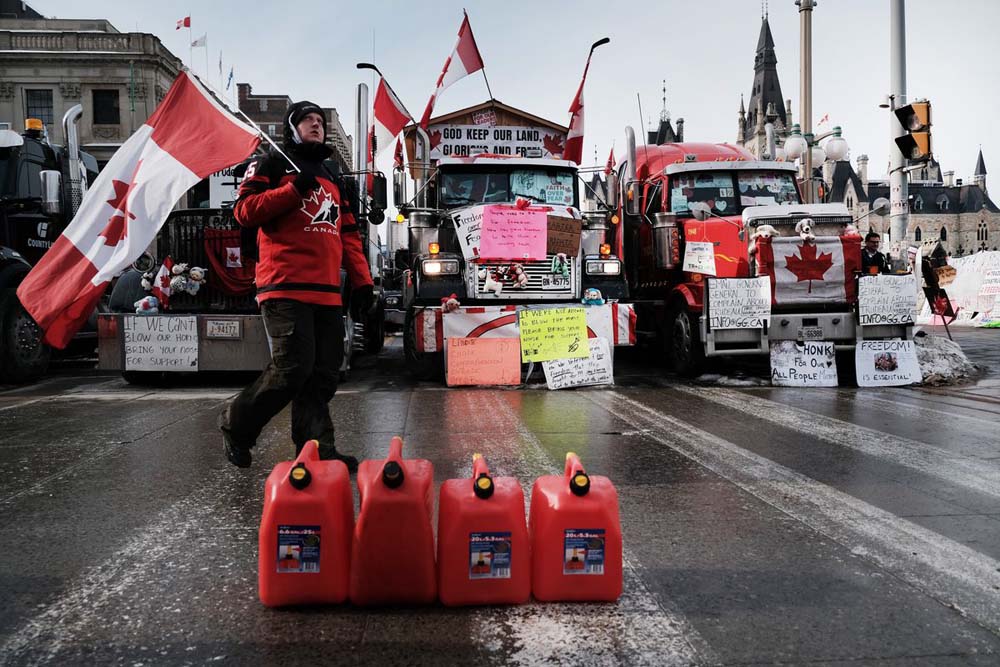 Protesters in Canada are being investigated by federal police agencies and the FINTRAC (Financial Transaction and Reports Analysis Centre of Canada) for donating cryptocurrencies in support of their anti-vaccine protests. Canadian Prime Minister Justin Trudeau has invoked the Emergencies Act for the first time since it was introduced in 1988.
The truckers launched their protest against the government's COVID-19 vaccination requirements at the end of January, which compel all visitors to Canada to be vaccinated. Several Canadian provinces were affected by the truckers' blockade of border crossings and international bridges.
29 Bitcoin, one Cardano, one Ethereum, one Litecoin, and one Monero address are included in the list.
Donors have contributed approximately USD $870,000 (around CA $1 million) by sending more than 20 BTC to the addresses. Because of the suspension of the GoFundMe account that had gathered more than USD $9 million, contributors started using cryptocurrency.
In its original form, the Emergencies Act was going to target the financial resources of protesters. Truckers' bank accounts can be promptly frozen or suspended without a court order and without the risk of legal responsibility, according to Chrystia Freeland, Deputy Prime Minister of Canada.