If you're reading about the metaverse for the first time, you're probably wondering what it is and how you can participate in it right now. It's also likely that you've previously encountered metaverse-like worlds without even realizing it, as they've been around for decades but not actually called a "metaverse".
So What Is It Exactly?
Using venture capitalist Matthew Ball's metaverse architecture, it is a term that describes an online environment that blurs the barriers between reality and virtual reality. The metaverse is more than just some hyper-realistic game; it's a 24/7 online environment populated by economics that rewards a new network of creators and infrastructure suppliers. It is critical that in-game assets may be used together. Ball uses the example of skin for a Counter-Strike rifle that could be easily transformed into a decoration for a Fortnite weapon to illustrate how this approach differs drastically from today's "walled gardens", isolated ecosystems.
In contrast to Mark Zuckerberg's Meta (formerly known as Facebook), the crypto community believes that blockchain technology is a suitable match for this innovative online environment. Creator-driven crypto and NFT economies may be envisioned in the early stages of development through games like Decentraland and The Sandbox. But even today, in the metaverse, there is a lot to see and do.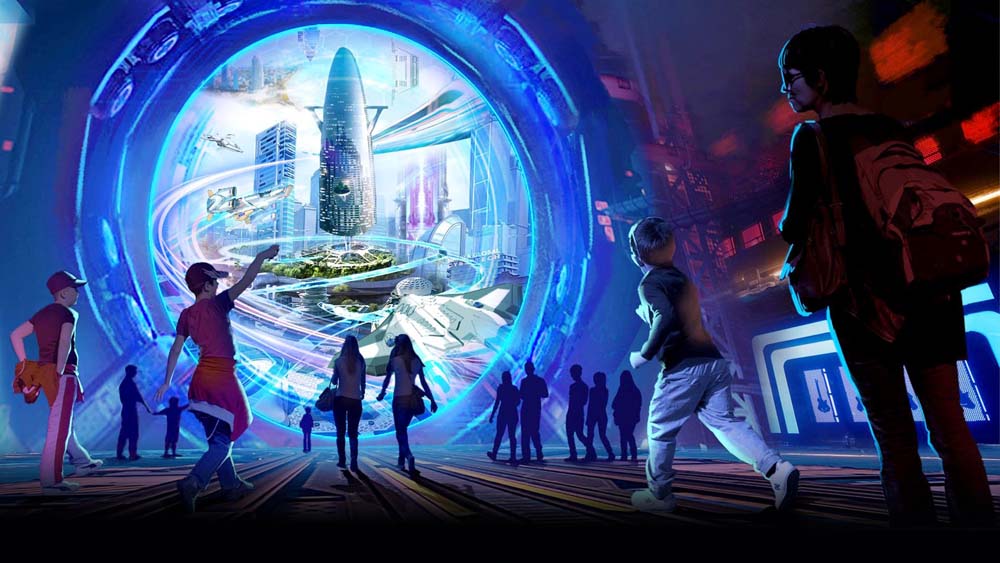 Explore, Create, and Play in the Virtual World
Virtual worlds like Second Life, Eve Online, and World of Warcraft have been around for more than a decade, while such games as Roblox and Minecraft have been giving metaverse-like experiences for a long time already.
In Second Life, the creator-driven economy and expansive sandbox environment make it a near-metaverse approximation. The possibilities are endless there, and it has been said that some people spend their entire lives in the game, cultivating virtual land, earning Linden dollars, and "going" to various events.
Crypto games like Decentraland and The Sandbox are reshaping the videogame economy by introducing digital assets into the equation. You may utilize NFTs in the games to change the settings of the virtual environment you'll live in, explore, and develop, in addition to importing your own non-fungible tokens.
For virtual assets, The Sandbox employs fungible SAND tokens as currency, whereas Decentraland offers fungible MANA tokens and comparable NFTs for virtual assets, such as virtual pieces of land and other game-native commodities.
Connecting a crypto wallet like MetaMask is all you need to get started. Despite this, it is possible to play as a guest in Decentraland without linking a crypto wallet to the network. Until the second season of the Sandbox Alpha is out, you can't play it because it is currently undergoing alpha testing.
Aside from the crypto-economy, these games are just like any other sandbox. Brands and celebrities are vying for your attention in virtual worlds that you can explore at your own pace. You may interact with others, play games, create dwellings, and attend events in virtual venues like art galleries, plazas, and malls. Some music events are annually held in Decentraland.
Although computer game visuals have improved, many of the newest games still appear as dated as Second Life did in 2003. It's in the bonds you may form with your online friends that the magic happens, in theory at least.
Work or Play with People from All Around the Real World in the Virtual World
In the metaverse, there are many places to relax and socialize. Even if you'd like to hang out in massive open landscapes like The Sandbox or Decentraland, you can still use platforms like Spatial to experiment with custom-built rooms. These applications are specifically designed for conferences, meetings, and other types of events.
To log into Spatial, you may use either a web 2 or web 3 login. Rooms in Spatial virtual environments can either be pre-built or you can design your own. NFTs are supported in their galleries. Using your mobile, browser, Steam, or an Oculus VR headset, you are able to easily explore Spatial's virtual environment.
Presence, one of Ball's metaverse criteria, is particularly well-suited to virtual reality. Get ready to enter a virtual world by putting on a VR headset such as the Valve Index, HTC Vive, or Meta (previously Oculus) Quest. Steam's virtual reality software comes preloaded with a virtual house, while Meta (previously Facebook) is constructing a social center for its VR devices. Even before the advent of cryptocurrency, there were games like VR Chat, which let you visit rooms full of other people using virtual reality headsets and dressed as any avatar you want.
For conferences and business events, companies like Decentraland and MetaHub are developing virtual hangout areas for conferences and business gatherings, but artists were doing it in Second Life long before it became hip. When you're just hanging around, the lines between the metaverse and the marketing spiel start to blur.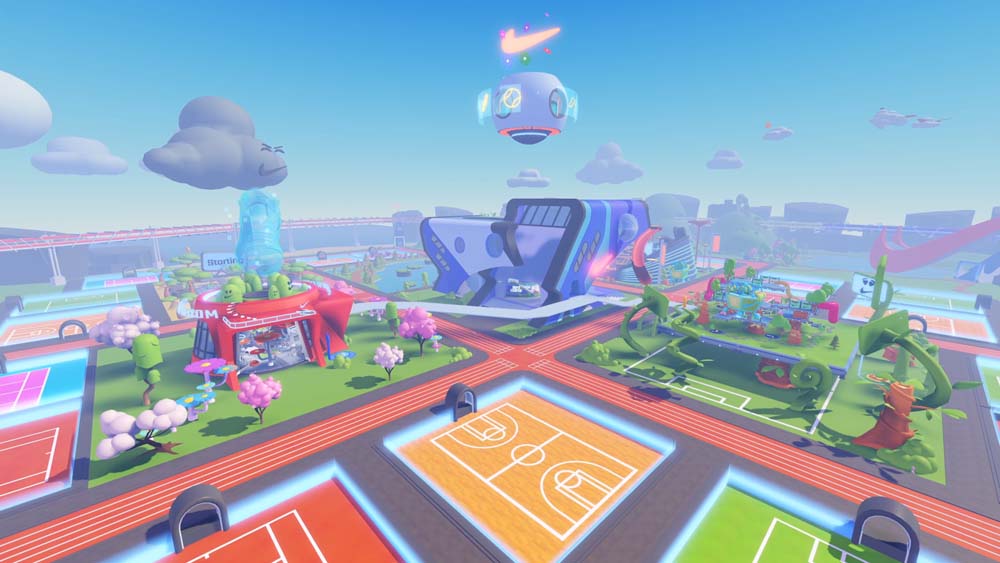 Make a 3D Avatar That Resembles You… or Does Not. Whatever
Your metaverse identity is heavily influenced by your avatar. Discord and Twitter, primarily text-based sites where a 2D photo is sufficient, are good enough for certain people to use NFTs with profile pictures like the Bored Ape Yacht Club or CryptoPunks. Such applications as Ready Player Me, which claims that its digital IDs can be used in 1,330 apps and games, such as Somnium Space, Nike's RTFKT, and VR Chat, provide reusable digital identities for 3D environments. NFT sneakers and avatars from RTFKT are also available, although it's not clear whether games will allow you to actually "wear" them.
Selfies may be imported into Somnium Space, a virtual reality open environment like Decentraland, to create a Ready Player Me-like avatar. With this, you may carry your digital assets with you no matter what platform or app you're using.
Invest in Tokens, NFTs, and Virtual Land Plots
For those who don't want to split with reality, there are always the buzzy virtual worlds to choose from. This can be done in a variety of ways. You might invest in NFT avatar drops or buy and sell virtual land and in-game things in The Sandbox, Axie Infinity, and Decentraland.
Fungible tokens, which serve as in-game cash, are another option. The Metaverse Index (MVI) published by Index Coop is a good place to start if you don't know which tokens to invest in. The MVI rebalances its holdings based on the current market capitalization of the major metaverse coins.
Virtual reality and metaverse enterprises stock are an option if you're not that much into crypto. An analyst on Seeking Alpha thinks that Meta will have invested $70 billion on the idea between 2014 and 2023, making it one of the biggest bets on the future of VR and AR. Also, there are private investments and virtual reality and metaverse stocks on the table.