Many designers and artists are trying to figure out how to create and sell NFTs right now because of the astronomical sums that some NFT art has commanded at auction. This is a new craze in the art market – non-fungible tokens (NFTs). Christie's has even held NFT art auctions worth incredible amounts of money.
A lot of people think crypto art is just another trend that will soon fade away, but you may be wondering whether it's time to take notice and learn how to create and sell your own NFT. Making an NFT of your original artwork and then selling it via an online auction are both covered in this short review.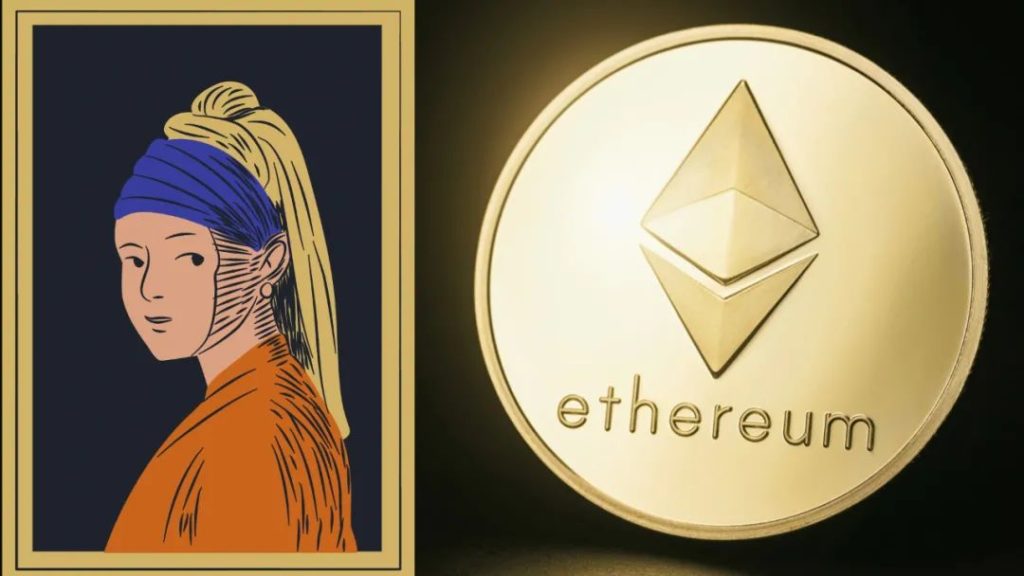 The first thing we need to do is a reality check. Some NFTs were indeed sold for sums that may appear outlandish at first. After selling for $69 million at Christie's in March 2021, Beeple's Everydays: The First 5,000 Days still retains the record for the biggest money ever spent on artwork. Or let's have a look at a 29-million-dollar sale of Human One, his hybrid digital/physical kinetic video, in November. Numerous NFTs have raked in millions of dollars, while others cost hundreds of thousands.
Beeple collections or collectible NFTs like those in CryptoPunks and Bored Ape Yacht Club have reached high prices, although this is a very uncommon event. In addition, there is a variety of costs associated with creating, maintaining, and ultimately selling an NFT. Depending on how much your NFT sells for, marketplaces might eat up a substantial chunk of your profit or even leave you penniless. Read our tutorial on what NFTs are before diving into this topic, but if you're ready to give it a go, we've included a guide to making and selling an NFT.
How to Make and Sell Your Own NFT: Step-by-Step Guide
#1. Create or pick the digital asset
Begin with the fundamentals. Identifying your unique digital asset to transform into an NFT is the first step to selling it. Anything will do: starting with a hand-painted masterpiece and ending up with an animated GIF, joke, video game collectible, or a tweet. An NFT is a digital item that has just one owner, and this rarity is the reason why an NFT may be so valuable.
NFT items should only be made using items that are legally owned by the creator. If you create an NFT for a digital asset that you don't own, you may face legal consequences.
#2. Select a blockchain
Once you've decided on your one-of-a-kind digital asset, the next step is to mint it (or turn it) into an NFT. Choosing the blockchain technology for your NFT is the second step. Ethereum (ETH) is the most often used blockchain among NFT inventors. Some of the other popular possibilities are Polkadot, Tezos, BSC (Binance Smart Chain), and Cosmos.
#3. Get a digital wallet
To get started with your NFT, you'll need to set up a digital wallet and deposit some crypto. You'll be able to access all of your digital possessions using that wallet. Among the most popular NFT wallets are Metamask, Trust Wallet, Coinbase Wallet, Alpha Wallet, and Math Wallet.
Soon after setting it up, you'll want to purchase some cryptocurrency. Many marketplaces accept Ether, but it's also a good idea to link any existing cryptocurrency holdings you have to your digital wallet so that you may use them to make and trade NFTs.
#4. Decide on the NFT marketplace
Start making and selling your NFTs once you have a digital wallet and a small amount of crypto. Choosing an NFT marketplace is a must for this. We can name the following among the most popular ones, however, there are more:
OpenSea is a dominating NFT marketplace. Signing up for the platform is free, and its huge collection of digital content is open to explore. OpenSea supports creators and artists, provides an easy-to-use NFT creation method and supports over 150 payment tokens.
Like OpenSea, Rarible is a massive marketplace for all kinds of NFTs. There one may buy, sell, or produce whatever type of art, movie, collectible, or music they want. However, you will have to use Rarible token (RARI) to purchase and sell on the marketplace. Founded on the Ethereum blockchain, Rarible is an open-source project, although works of art can be managed on OpenSea as well using RARI tokens.
SuperRare is developing a digital creative market where users may buy artwork, 3D images, and videos using Ethereum. There have been over $100 million in NFT sales since the marketplace opened in early 2021. SuperRare NFTs can also be bought and sold on OpenSea, just like with Rarible.
Some of the most successful digital artists, such as Beeple and singer Grimes, have been sold on Nifty Gateway. The NFTs, often known as Nifties, are built on the Ethereum blockchain.
You don't have to worry about your NFTs being stored in your personal wallet because they're being held for you by Nifty Gateway. It's possible to buy and sell Nifties without purchasing a cryptocurrency, but this may not be ideal for NFT collectors who want greater control over their art investments.
OpenSea-style marketplace Mintable is supported by billionaire Mark Cuban. You'll need Ethereum to purchase and sell NFTs on the platform. Artists of all kinds (from photographers to singers) who wish to sell their work as a digital asset may also use the platform to mint NFTs.
The first step for an ambitious NFT collector or creator is to acquire some ETH from a crypto exchange, then connect their wallet to Mintable to permit bidding and buying.
Usually, the best starting point is OpenSea. You'll need to link your digital wallet to the marketplace after you've selected one. This will let you pay appropriate fees to mint your NFT and keep sales revenues.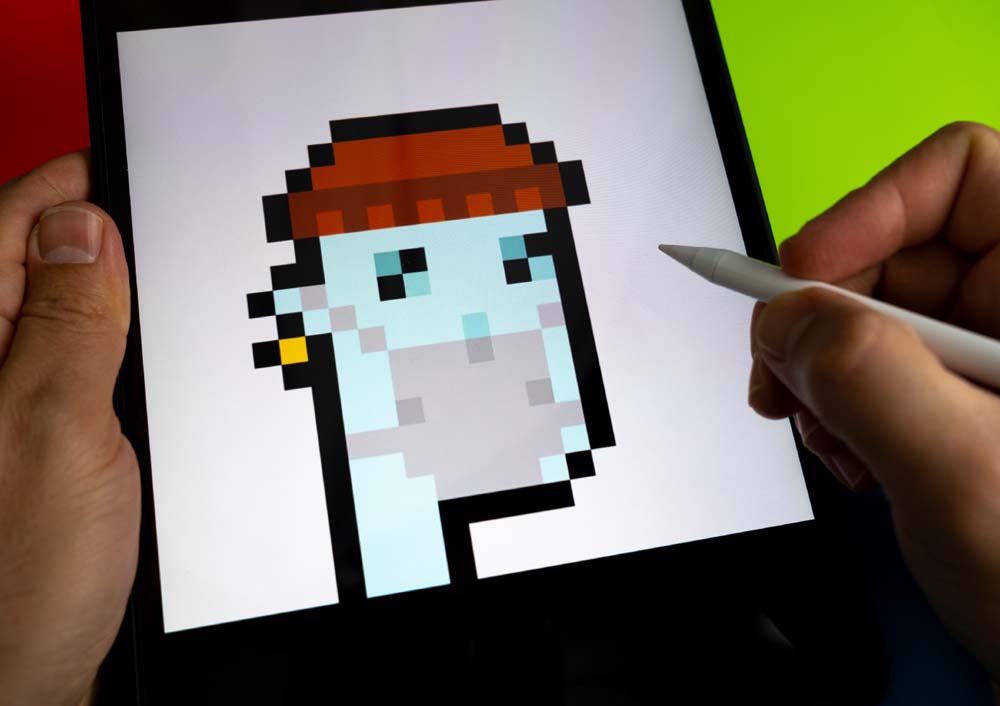 #5. Upload the file you've just created
The time has come for you to make some NFTs. To upload your digital file to the selected NFT marketplace, you should follow the steps provided by the platform. In the process, your digital file (such as a JPG, GIF, PNG, MP3, or any other) will be converted into an NFT.
#6. Start selling
Finally, you'll have to select how to monetize your NFTs. Whichever platform you're using, you have a choice:
Set a fixed price;
Set a timed auction that will last a certain period of time;
Set an unlimited auction with no time restriction which can be ended solely by you.
Determine the minimum price (if you put up an auction), set your royalties to keep paying in if your NFT resells on the secondary market, and how long to run an auction for (if timed). To avoid losing money on your NFT sale, keep all the fees in mind while setting the minimum price.
How Much Does It Cost to Make an NFT?
Sometimes minting and selling an NFT turn out to be expensive and complex. Depending on the marketplace of your choice, there can be a fee for the listing, minting fee, sale commission, and transaction fee to transfer funds from the buyer's wallet to yours.
Keep in mind that fees may change due to the volatility of crypto prices. Because of this, it's critical to thoroughly examine the expenses of minting and selling your NFTs to ensure that they're worth it.